Company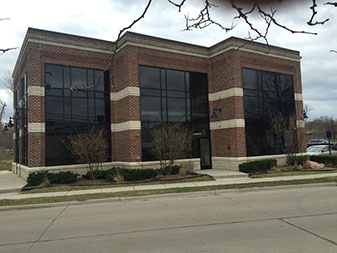 Applied & Integrated Manufacturing Inc (AIM) headquarters located in Rochester, Michigan, USA, with knowledgeable and experienced professionals in the field of automation, offers complete turnkey solutions with the following product lines:
Automated Guided Vehicles (AGVs)
Automated Storage and Retrieval Systems (ASRS)
Automated Electrified Monorail Systems (EMS)
AIM philosophy is to be vendor and platform independent, so that customers' needs are evaluated without bias, and solutions are identified that best meet the needs. Hence, AIM partners with technology providers that are best in class within their field of expertise, assemble cross functional and multi expertise teams, create strategic alliances when appropriate and therefore, create a consortium approach to end users, as needed.
AIM has the knowledge, expertise and experience in both application and integration of systems, in many areas (as noted in Industry section) through the entire project life cycle- from inception to completion of warranty period.
Partnership with technology providers provides AIM the unique position in the industry:
Global access to sales and service resources
Global presence and 24/7 service capabilities
Unsurpassed / bottoms-up Pyramid approach in R&D
Diversity of technology platforms
Access to technical and business professionals
Access to manufacturing facilities
Global presence across geographic regions, providing in region customer service
Company viability - financial performance, reputation, credibility
AIM provides a unique customer centric value proposition... that sets us apart in the industry.
Alliance and Technology partner: